Scroll down for Registration & more information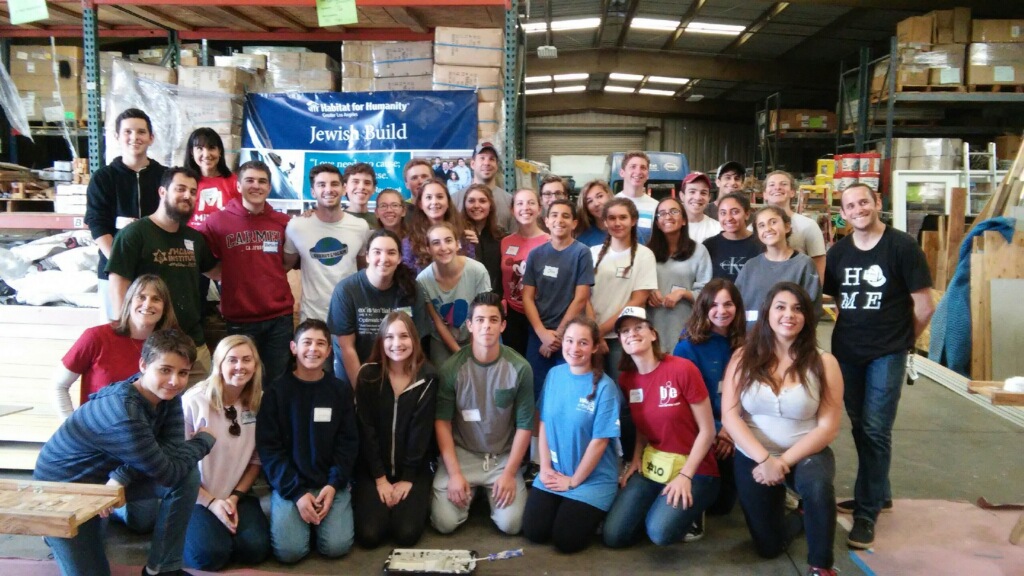 A Taste Of Sherut: Sunday March 26th (12:00 Noon-6:00pm)
A meaningful day...
Spend a Sunday afternoon with Sherut L'Olam in partnership with Habitat for Humanity with a hands on project of preparing materials for an upcoming Habitat for Humanity housing build. The project is open to teens ages 13 and above.
Engage in community service activities and receive hours for your service (3 hours)
Explore our community and experience the city we live in
Registration, Transportation and Fee...
Cost: Free. Funded by a grant from the LA Jewish Teen Initiative.
Transportation: Transportation will be be provided and leave from Temple Beth Hillel at 12:00pm and return at 6:00pm. (Temple Beth Hillel 12326 Riverside Dr, Valley Village, CA 91607)
The program will take place at Habitat for Humanity 8739 Artesia Blvd. Bellflower, CA 90706.
To register for this event please fill out the Form by clicking the link below:
Questions? Call 818.889.5500
SHERUT L'OLAM IS PART OF THE L.A. JEWISH TEEN INITIATIVE, CO-FUNDED BY THE JEWISH FEDERATION OF GREATER LOS ANGELES AND THE JIM JOSEPH FOUNDATION WITH SEED FUNDING PROVIDED BY THE JEWISH COMMUNITY FOUNDATION OF LOS ANGELES. PROGRAM PARTNERS INCLUDE UPSTART, ETZAH, AN INITIATIVE OF THE AJU GRADUATE CENTER FOR EDUCATION, AND BJE IMPACT.